Krasi's Story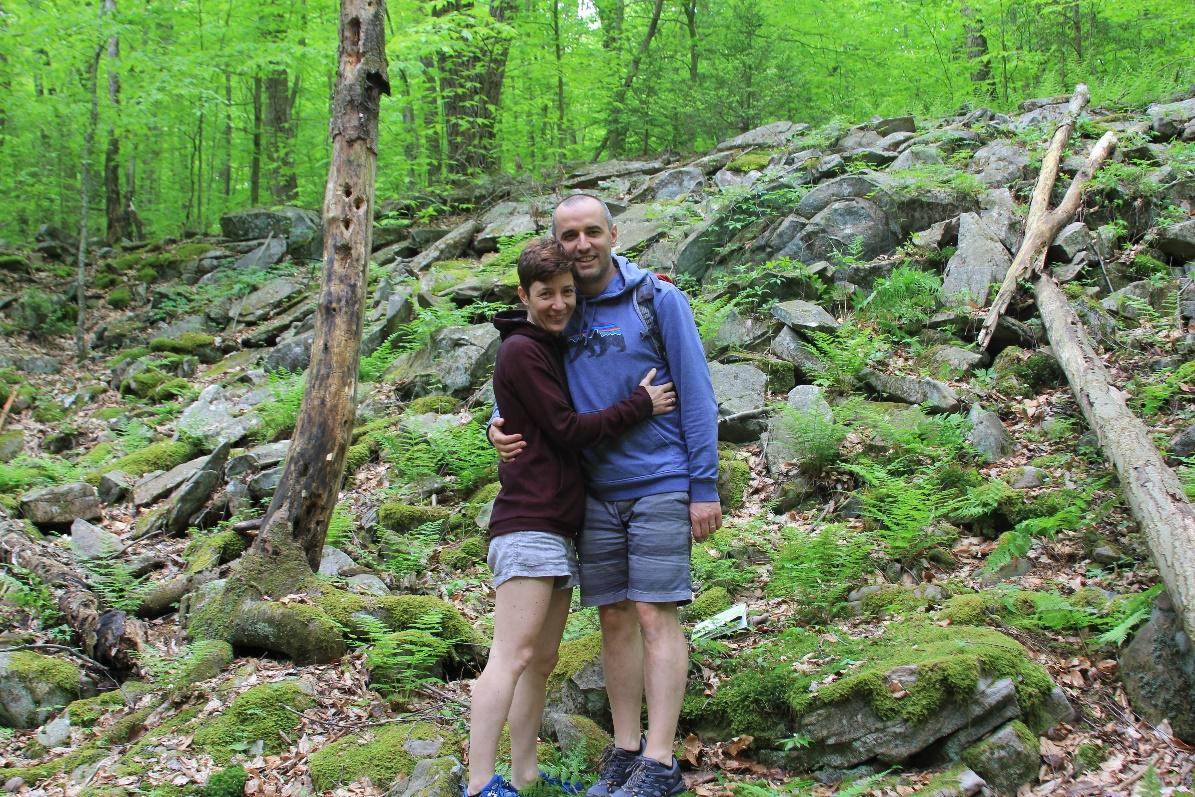 My story is a love story. I met my husband when we were in 8th grade, and it was a love of first sight for me. I still remember him standing in front of the classroom black board with a big smile on his face. We were good friends through high school and college but started dating two years after graduation. Nine months later, he came to the US for graduate school to pursue his interests. Even though it was difficult to leave my family and friends back in Bulgaria, I joined him a year later. I was ready for new adventures, and we have been on a ride since then.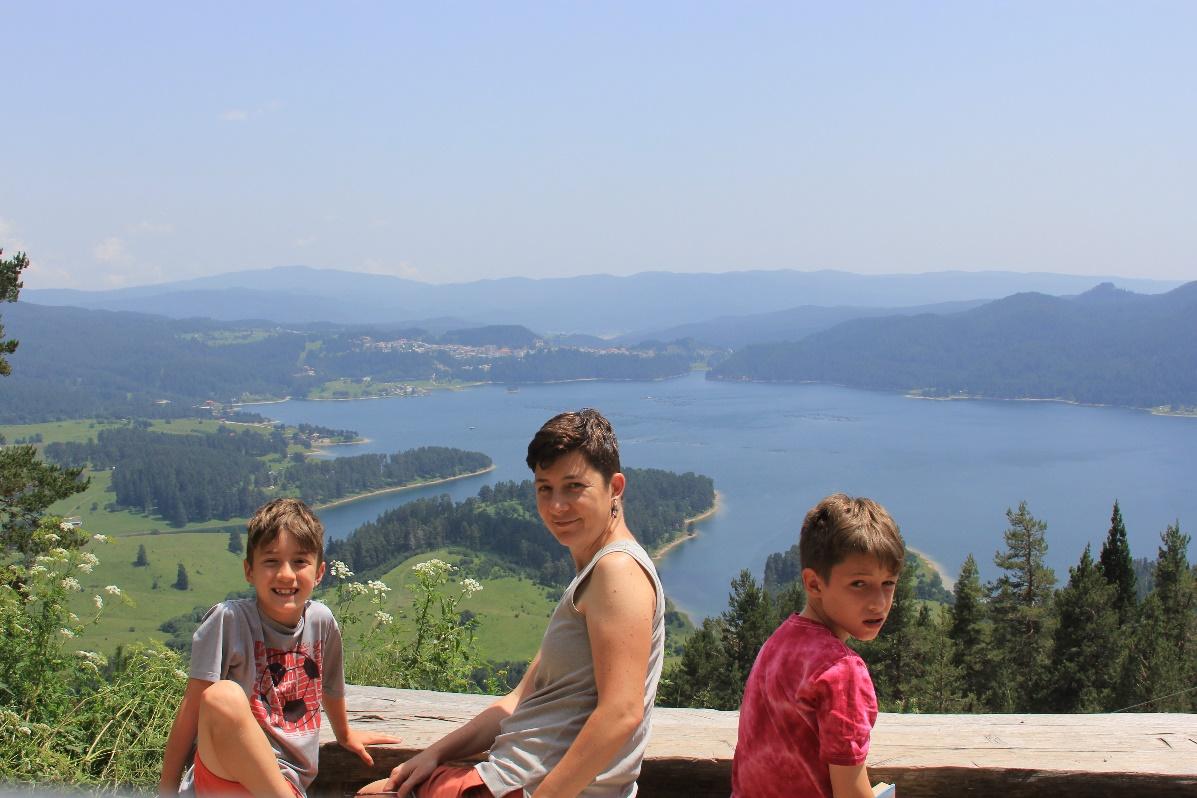 We spent the first 14 years of our American lives in Atlanta, GA. We had a big house and two boys but were never able to get used to the life there. We were missing the community feel. No people walking on the streets, few opportunities to connect with neighbors and meet new people. Needed a car to go to the library, community center or grocery shopping. We were actively looking to relocate to the Washington DC area, because DC reminded us so much of Sofia, Bulgaria's capital. By luck, we ended up in Falls Church City and have been enjoying our lives here. I love how small the community is, how welcoming people are and how open they are to listening to different voices. I also realize that we live in a very privileged area (lacking racial, ethnic and economic diversity) that may not be as welcoming to other people as it has been to me. Fortunately, there are many individuals and organizations in the community who work together to change this: Welcoming Falls Church, Tinner Hill Foundation, Tahirih Justice Center, CASA, Faith-based groups and many others. I am happy to support them.
What I like most about America is its racial, ethnic and cultural diversity. It gives the world a unique opportunity to come together, embrace its oneness and build a truly just and peaceful world for all its members. I hope we get it right.
What I miss most about Bulgaria is the ease with which people connect. It seems they always have time to sit for a coffee, relax and visit with friends. Neighbors are always around to share a meal or help. I grew up in Kazanlak, situated in the Rose Valley of Bulgaria. The valley is famous for its rose-growing industry which produces half of the world's rose oil. There are miles of rose fields that give off a pleasant rose scent. My town is also the home of the Rose Festival that takes place in the first week of June. It has been organized since 1903 and celebrates the region's deep connection to Rosa Damascena and the gifts it has blessed the Rose Valley with for centuries. It lasts for three weeks and includes events such as Festival Parade, Rose Queen Coronation, rose picking rituals and lots of dancing. I welcome everyone to visit and partake in the festivities.
RECIPE for Mish-Mash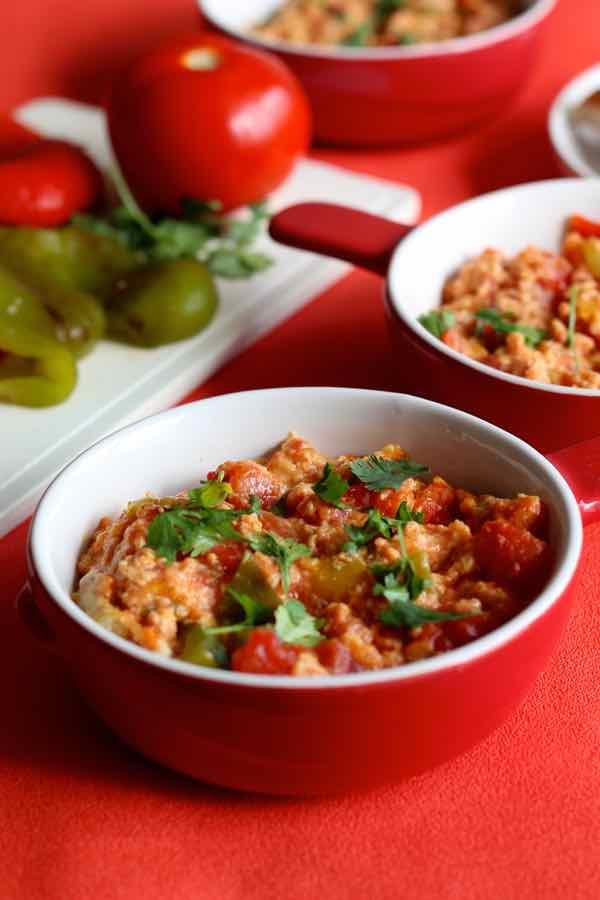 Mish-mash, a delicious omelet with roasted peppers, tomatoes and sirene (Bulgarian feta) is an iconic dish of Bulgaria.
Ingredients
2 tablespoons vegetable oil
2 red and 2 green bell peppers, roasted and peeled (I love peppers so use around 10 jarred red roasted peppers)
3 tomatoes , peeled and seeded
1 onion , finely chopped
2 cloves garlic , minced
1 lb sirene or feta cheese , crumbled
(if you feel it is too much, use less)
6 eggs , beaten
2 tablespoons chopped parsley
Salt
Pepper
Instructions
Finely dice bell peppers. Coarsely chop tomatoes.
In a skillet, heat vegetable oil over medium heat. First, add the onions and garlic, and sauté for about 2 minutes, until the onions are soft, but not completely cooked.
Add the bell peppers and mix well. Cover and cook for about 5 minutes. The green bell peppers give a nice color to the meal, but you can also use jarred red peppers (6-7) cook for 2-3 minutes.
Add chopped tomatoes, stir, cover and cook for another 5 to 7 minutes.
Add the sirene and mix. Pour the eggs. Stir occasionally until the mixture is less liquid.
Finally add the parsley and cook for a minute before removing from heat.
Serve hot.