Welcoming Landlord Network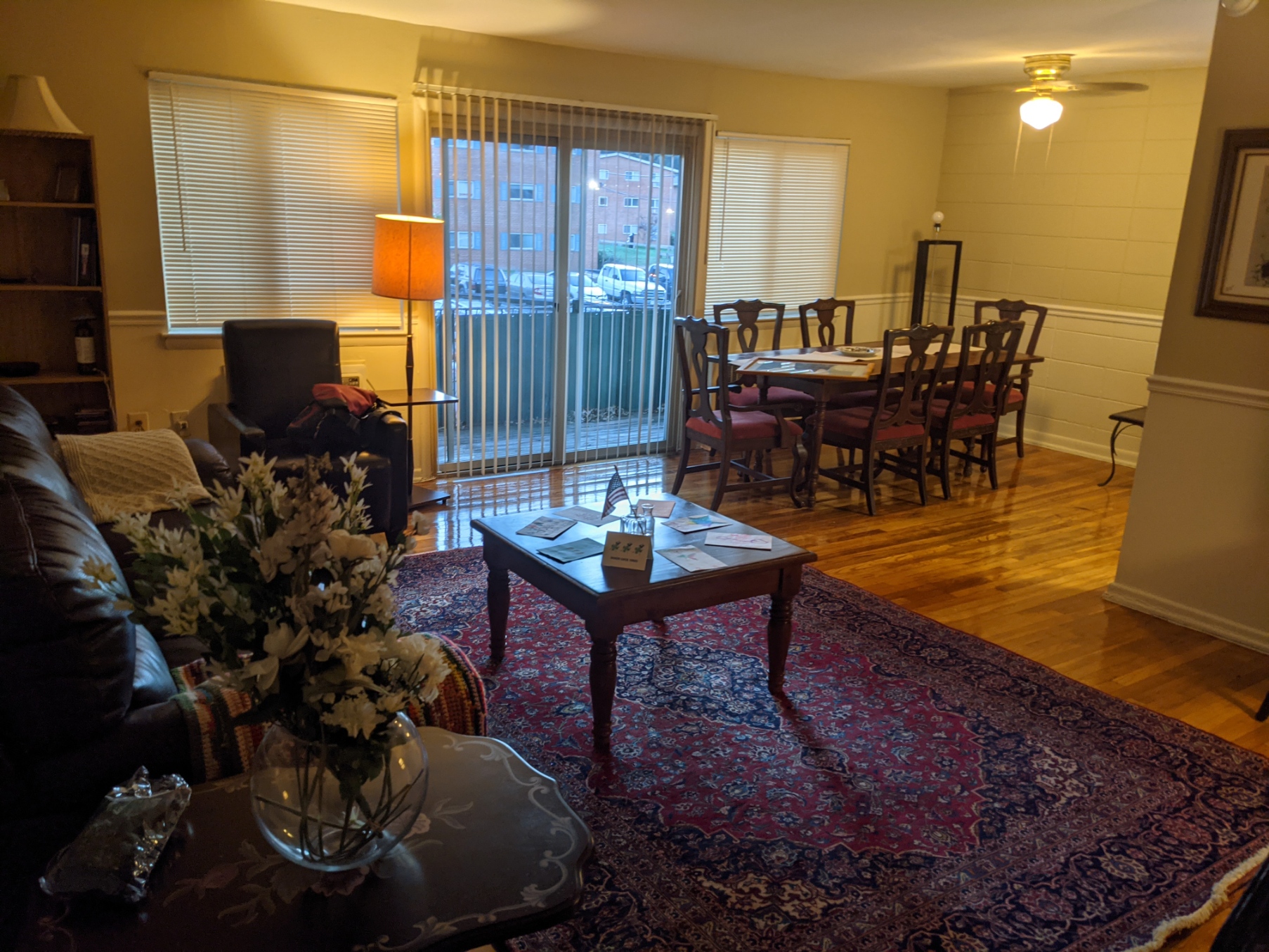 Housing - especially affordable housing - is in short supply in Northern Virginia, making Welcoming Falls Church's Welcoming Landlord Network a crucial part of our effort to welcome refugees to the community.
Our response? The inspiration for us to consider developing a Welcoming Landlord Network in Falls Church was a public-private initiative in Pittsburgh. Pittsburgh's Renting to Refugees in Allegheny County program is well-documented in a webinar produced by Welcoming America, and Pittsburgh provides us lessons learned through its successful Building a Welcoming Landlord Network campaign – which has attracted dozens of landlord participants.
Why do landlords benefit from renting to refugees? Refugees may start with little, but their success over time is well-documented. What's more, refugees resettling in Falls Church will have support from the community that will ease their integration into the community. See the image on this page of an apartment furnished for a refugee family. If we can be a welcoming community - and if our Support Teams and Adult & Family Literacy Center can support families each step along their resettlement path - we look forward to inspiring success stories over time. This is true of families benefiting from the Renting to Refugees program, and we also hope it is true for families not in that program, but who move to Falls Church for other reasons.
A message to landlords. Would you like to learn more about partnering with Welcoming Falls Church to join our Welcoming Landlord Network? Email us, and we look forward to speaking.
Do you rent your single-family home? Importantly, single-family homeowners who rent all or part of their homes are also eligible to participate in our Welcoming Landlord Network! Given high rent levels in Falls Church, single-family homeowners will need offer refugee families below-market rent – but those that have the heart to help the community welcome refugees can count on Welcoming Falls Church services provided to families that rent their homes.
Families in need of housing. We know of four families from Afghanistan that are in need of housing: 1) one with four adults and seven children; 2) one with two adults and five children; 3) one with two adults and two young children; and 4) one with two adults, husband and wife; as well as 5) one family from Ukraine, with two adults and one young child---all of which are looking for affordable housing options. All five have ties to Falls Church. Please email us to let us know if you would consider renting your home to any of these families, and please also email us if you know of other families with ties to Falls Church who are in need of housing.