Learn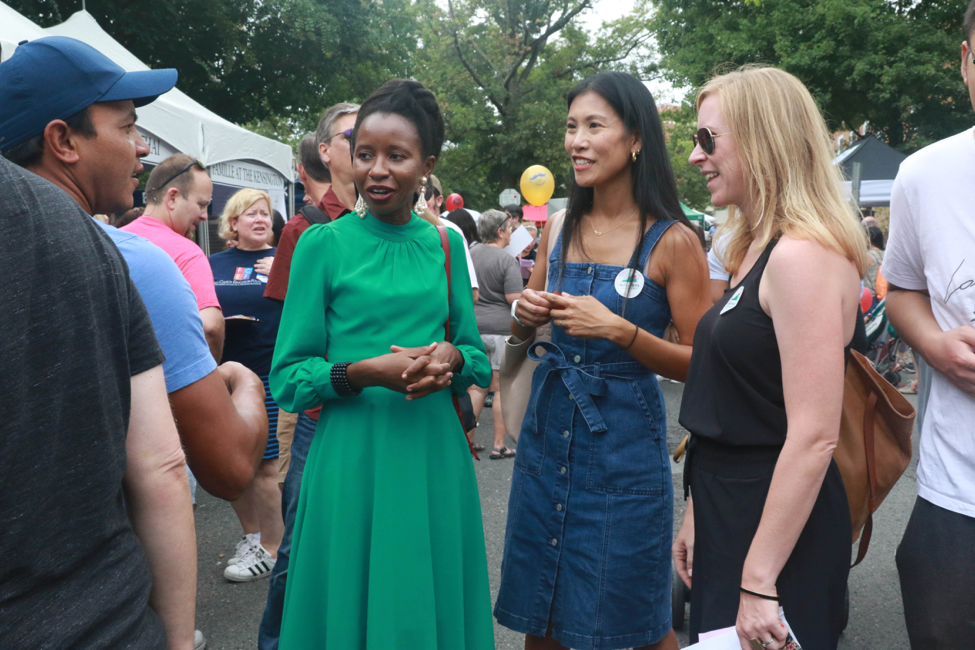 Getting involved starts with learning. Being curious—about people and their stories—inclines us towards our neighbor. We want to live in a community where we are hopeful about, not fearful of each other.
If learning is on your agenda, start with a great TED talk by Chimamanda Ngozi Adichie, The Danger of a Single Story. This TED Talk – with over 19 million views – highlights the ways that we all benefit from a variety of perspectives of life, society, and community. Then continue with Ms. Adichie's Americanah – our next book recommendation – for [a] knockout of a novel about immigration, American dreams, the power of first love, and the shifting meanings of skin color. . . . A marvel. (NPR) Watch also for a podcast about the book Americanah from our podcast partner Three Way in early 2020, and we encourage you to consider this for a book club, if you are part of one.
We also encourage you to read Imbolo Mbue's book Behold the Dreamers, considered by many to be one of the top narratives of the contemporary immigrant experience – an Oprah pick, PEN/Faulkner award-winner, NY Times/Washington Post best book of the year, etc. This was our first recommended book in 2018! FCCPS Superintendent Peter Noonan made the book one of his recommended summer reads in June 2019, and we brought Ms. Mbue to Falls Church in September 2019. She spoke powerfully about Immigration and the American Dream as well as her personal experiences living in Falls Church, before 250 people at two public talks, spoke with FCCPS educators and community leaders over lunch, and toured the Falls Church Festival (see photo at left!). Enjoy a podcast review of the book from our podcasting media partner Three Way by Falls Church resident and Three Way creator Erin Keating here – and also consider selecting this if you are part of a book club.
Learning is not limited to adults. Do you have a child age 10-15? We strongly recommend the book Refugee by Alan Gratz (and have invited the author to Falls Church for a future author talk). Let us know if you're interested in the acute crisis of refugee policy and caring for refugees locally.
Finally, learn about the facts of immigration. The Pew Research Center, which does fantastic survey research on a host of issues, has designed an email course about U.S. immigration that you can learn more about here. This class is free and is available anytime, anywhere. In addition, Pew's most recent report on immigration will help you understand the complicated landscape of immigration policy. Consider learning together with others in the community and taking action - let us know if you'd like to join a study/discussion group (especially if you'd like to lead such a group).
Learning is a great way to start, but we also hope you consider how we might serve in the community and live better together, to build a community of neighbors. Also, if you've not already done so, please provide us your contact information to get involved in Welcoming Falls Church.