Activities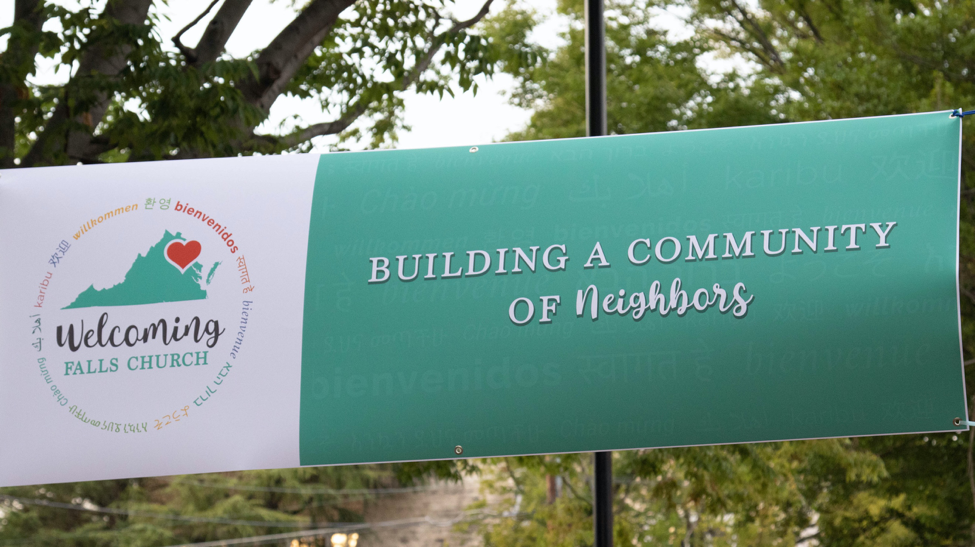 Welcoming Falls Church is building a community of neighbors. How can we do this? Some of this is cultural. We can always smile, prioritize relationships, engage with newcomers (immigrants and otherwise), and bring people together. Culture is contagious, and a welcoming culture brings life.
In addition, to achieve our goals of hospitality to immigrants and refugees, opportunity for us all, and a more welcoming community, we encourage you to:
learn, with recommendations about books, other resources, and public programs;
serve, with year-round opportunities to serve in the community; and
live together, in gatherings that bring like-minded people together for public events.
Also, you should know that Welcoming Falls Church has activities year-round, but we'd highlight:
Conversation and Community Service Month, this year in May; and
Welcoming Week, this year: September 10-20.
We hope you can join us. For more information about upcoming activities, explore ways to learn, serve, and live—together, to build a community of neighbors.
And what's the best way to stay in touch about our activity calendar? If you've not already done so, please provide us your contact information to get involved in Welcoming Falls Church.